Registration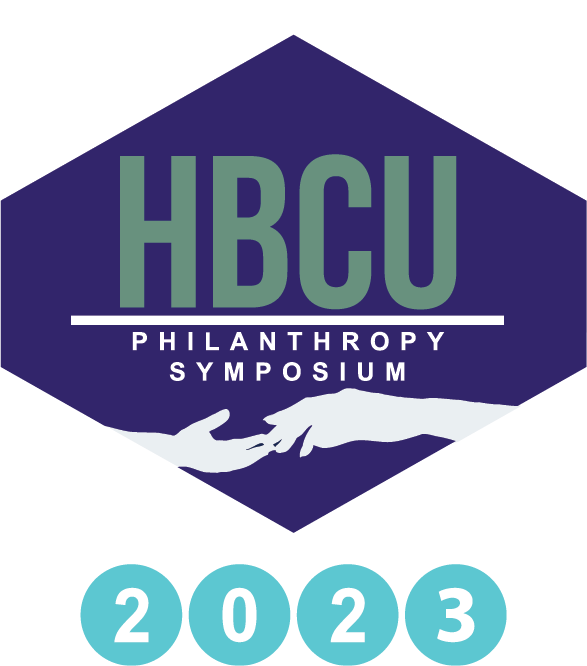 We welcome you to be an agent of change at your institution by engaging in transformative conversations and seminars with other University leaders from HBCUs and minority-serving institutions at the 2023 HBCU Philanthropy Symposium. This year's theme is "Assessing Today: Planning for Tomorrow."
register below BY JULY 13, 2023:
By submitting a registration for the 2023 HBCU Philanthropy Symposium, you consent to the terms outlined in Delaware State University's photography/video release form below.
To request an invoice for your registration, please send an email to dsufoundation [at] desu.edu with the following information: Institution Name, Contact Name, Contact Phone, Contact Email, and Names and Titles of Attendees in your registration group.
YOUR STAY & TRAVEL
A limited number of rooms at The Gaylord National Resort & Convention Center are available at a discounted rate of $239 plus taxes per night from Saturday, July 29th through Wednesday, August 2nd. More information and a reservation link will be emailed to the person listed as the payment contact upon completion of your registration.  Please make sure this person forwards the confirmation email to all of those in your party. We highly recommend booking your room as soon as possible to take advantage of this special rate which is only available until July 3, 2023 and is subject to availability. For more information about The Gaylord and its amenities, please click here.  The Symposium will start at 4 pm on Sunday, July 30 and end at noon on Wednesday, Aug. 2.
Reagan National Airport (15 minutes) or Baltimore-Washington Airport (45 minutes) are the closest and most convenient airports to and from The Gaylord.  The Gaylord does not provide airport shuttles.
On-site parking at The Gaylord is available.  As of February 2023, self-parking is $33 daily and $16 hourly. Valet parking is $54 daily.  There are also several parking garages and lots in the surrounding area—please visit this page for details.
Other nearby accommodations include the following. Rates cited below are for informational purposes only and based on the lowest rates advertised on their websites at the end of Feb. 2023 for a July 29th through August 2, 2023 stay.
The Westin Washington National Harbor: Approx. $269 per night; 301.567.3999; 171 Waterfront Street, National Harbor, MD 20745 
Hampton Inn National Harbor/Alexandria Area: Approx. $235 per night; 301.567.3531, 250 Waterfront St, National Harbor, MD 20745
Residence Inn National Harbor Washington, DC Area: Approx. $258 per night; 301.749.4755, 192 Waterfront St, National Harbor, MD 20745
AC Hotel National Harbor Washington, DC Area: Approx. $238 per night; 301.749.2299, 156 Waterfront Street, National Harbor, MD 20745
REGISTRATION Cancellations & TRANSFERS
No refunds are available for registration.
Registrants will have the option to transfer their paid registration to another member of their institution if requested in writing via email by Thursday, July 13, 2023. Please send the following information to dsufoundation [at] desu.edu: Original Registrant's Name, Department Title, Institution Affiliation, Date and Time, valid Telephone Number. Transferring Registrant's Name, Department Title, Institution Affiliation, Date and Time, Email address and/or Telephone number. * Please make sure all email address and telephone numbers are valid.
Delaware State University (DSU) and the DSU Foundation are not responsible for any reimbursements of hotel costs and fees due to flight delays and/or cancelations, other traveling arrangements or inclement weather.
Photography/Video Release Form
In consideration of my participation in the 2023 HBCU Philanthropy Symposium, upon the terms herewith stated, I hereby give to DELAWARE STATE UNIVERSITY, its legal representatives and assigns, those for whom DELAWARE STATE UNIVERSITY is acting, and those acting with its authority and permission:
a) The unrestricted right and permission to copyright and use, re-use, publish, and republish photographic portraits or pictures, and video or audio recordings of me or in which I may be included intact or in part, composite or distorted in character or form, without restriction as to changes or transformations in conjunction with my own or a fictitious name, or reproduction hereof in color or otherwise, made through any and all media now or hereafter known for illustration, art, audio, video, promotion, advertising, trade, or any other purpose whatsoever.
b) I also permit the use of any printed, video or audio material in connection therewith.
c) I hereby relinquish any right that I may have to examine or approve the completed product or products or the advertising copy, printed matter or audio/video that may be used in conjunction therewith or the use to which it may be applied.
d) I hereby release, discharge and agree to hold harmless Delaware State University, its legal representatives or assigns, and all persons functioning under its permission or authority, or those for whom it is functioning, from any liability by virtue of any blurring, distortion, alteration, optical illusion, or use in composite form, whether intentional or otherwise, that may occur or be produced in the taking of said picture, video, or audio recording, or in any subsequent processing thereof, as well as any publication thereof, including without limitation any claims for libel or invasion of privacy.
e) I hereby affirm that I am over the age of majority and have the right to contract in my own name. I have read the above authorization, release and agreement prior to its execution; I fully understand the contents thereof. This agreement shall be binding upon me and my heirs, legal representatives and assigns.